Meet the Team
Senior Assistant Director
Hannah McConnell
Phone: 812-856-4092
hmmcconn@iu.edu
Hannah joined IUOA in September 2019. Having grown up in Bloomington and obtaining both her bachelor's degree in Outdoor Recreation and master's degree in Recreation Administration from IU's Department of Health and Wellness Design, she loves spending time outdoors in the Hoosier National Forest and visiting various Sycamore Land Trust properties in Bloomington and the surrounding areas.
As Senior Assistant Director of IUOA, Hannah spends her days developing on and off-campus partnerships, supporting academic course development and managing the big picture of Outdoor Adventure operations. While Hannah loves working with students in the Indiana landscape, she also loves to escape to Northern Minnesota's Canoe Country, where she lived and worked seasonally before joining IUOA's team. You can find Hannah burrowing away in the Boundary Waters Canoe Area Wilderness, doing hot yoga in Bloomington, or wading in the Campus River with her dog Rocket in Dunn Meadow.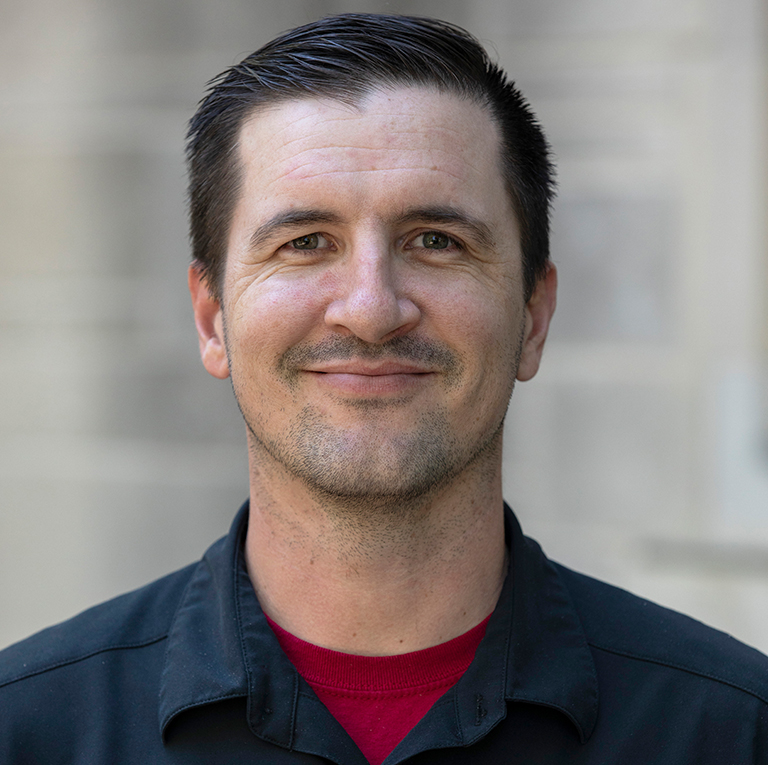 Skill Development Coordinator
Tyler Kivland
Phone: 812-855-9883
tkivland@indiana.edu
Recognized locally as "The Banff Guy," Tyler started with IU Outdoor Adventures in May of 2008 as an Adventure Specialist in IUOA's old Indiana Memorial Union Shop before becoming a Senior Specialist, student Trip Leader, Instructor, Assistant Coordinator of Programs and now Skill Development Coordinator. He holds a bachelor's degree in Outdoor Recreation and Resource Management through IU's School of Health, Physical Education, and Recreation (HPER, now SPH). Still, more than anything, he loves teaching others about the outdoors.
Through his current role in skill development, Tyler oversees the training and leadership progression of IUOA's student Trip Leaders, in addition to supervising the day-to-day operations of our rental and retail shop. These days, if Tyler is not at the office or in the field, you can safely assume he is sitting in a tree stand or on a sailboat with his friends, family, or trusted dog, "Maximus Sparkles."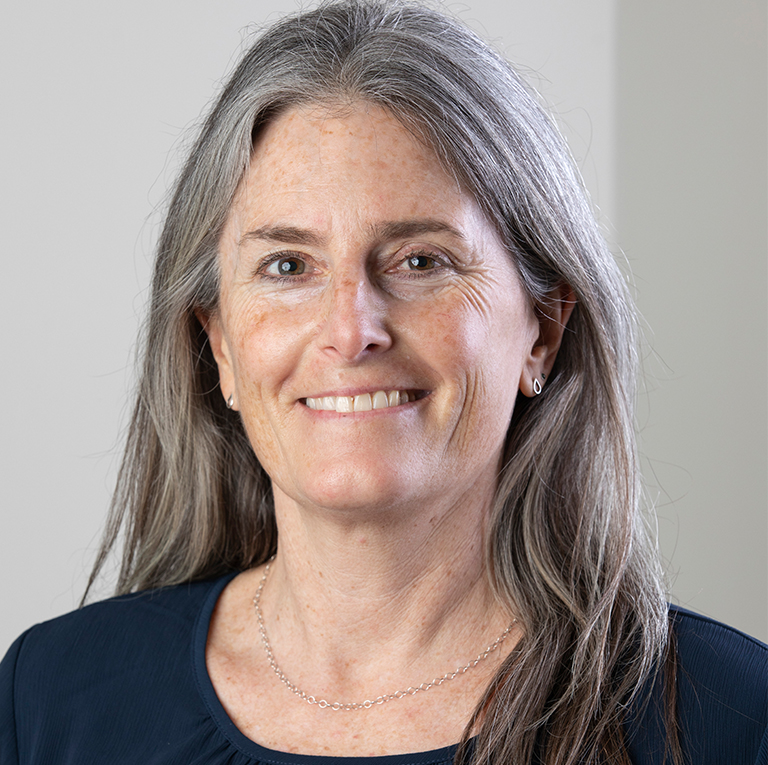 Academic Coordinator
Nicci Brown
Phone: (812) 855-1136
brownnc@iu.edu
Nicci's journey with Outdoor Adventures began in the 90s when the program was still in its infancy.  After earning a degree in Outdoor Recreation and Resource Management along with her coveted Divemaster certification, she began a career of teaching and guiding on oceans, rivers, lakes, mountains, and snow throughout the US, Mexico, and Canada. 
Nicci returned to Outdoor Adventures in 2012 as an Adjunct Instructor and became Operations Coordinator from 2013-2018.  After a brief time away, known as the Bloomerang effect, she returned in 2022 as the Academic Coordinator.
In her new role, Nicci directly oversees all IU Outdoor Adventures academic course development and works closely with student Leaders on how to best serve the growth of IU students.  When out of the office, Nicci can be found on her mountain bike, in a yoga class, or paddling on the lake.  Getting others excited about the outdoors and teaching the skills necessary to enjoy it, remains her passion.