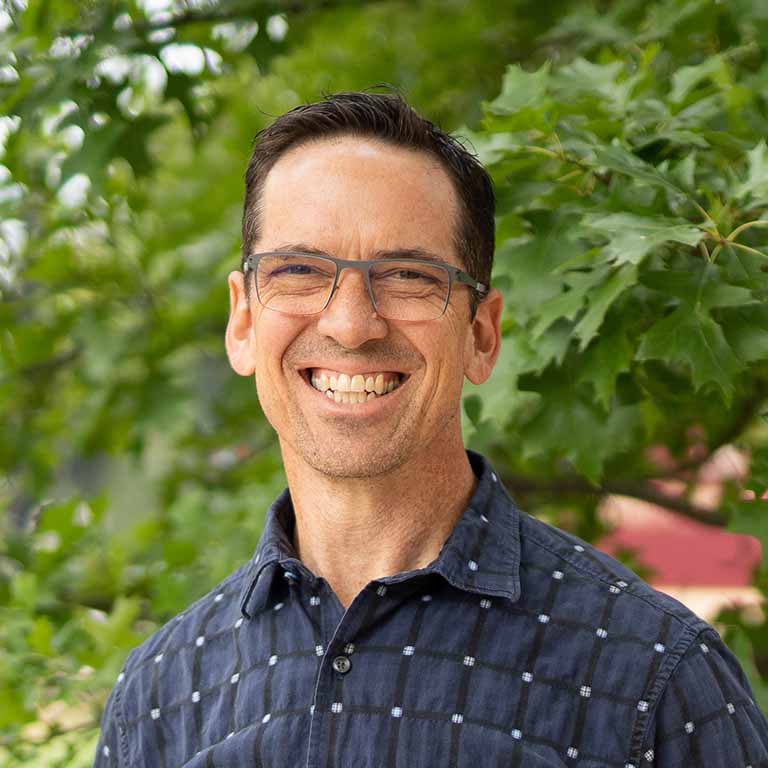 Department:

Student Health Center

Subunit:

Counseling and Psychological Services

Campus:

IU Bloomington
About Ian
Ian Arthur, Ph.D., joined IU CAPS as a part-time clinician in 2016, and as full-time staff in 2019. He is a native Hoosier with a long history of connections to Indiana University.
In addition to providing individual and group therapy, Ian also runs weekly meditation/mindfulness workshops, provides embedded counseling for the Paul H. O'Neill School of Public and Environmental Affairs, and serves as a Co-Coordinator for the CAPS Group Therapy program.
Ian completed his doctorate with a double major in Counseling Psychology and Inquiry Methodology, and blended those interests in his dissertation by developing a therapeutic form of personal inquiry. One way to think about counseling is as a process of supported self-investigation. Becoming curious about the taken-for-granted beliefs we hold about ourselves, our relationships, and the systems we are embedded in can lead to better self-understanding. This new understanding can lead to transformation if we then learn to experiment with new modes of communication and behavior.

A strong advocate for a generalist and integrative approach to counseling, Ian draws on a variety of strategies to help students from diverse backgrounds achieve therapeutic change. Among the therapies informing his person-centered approach are: Narrative therapy, Existential therapy, ACT (Acceptance and Commitment therapy), CBT (Cognitive Behavioral therapy), and Art therapy. While most of Ian's professional counseling experience has been in college counseling centers, he has also worked with people of all ages in hospital settings, treating co-occurring serious mental illness and substance use disorders.
When he's not at work, Ian enjoys spending time with family, bicycling the hills in and around Bloomington, growing orchids, raising chickens, and playing bagpipes.
Education